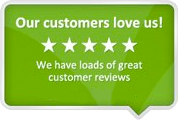 The best

Limousine Transfer service
From cancun airport

Air traveling can be stressful, but you can sit back and relax thanks to the Cancun airport limo service we have for you, it's a fantastic way to ensure a fast and stress-free transportation.
For more than ten years Cancun Airport Transfers has offered the Cancun limo transportation service from and to the airport.
It is a total private service. We offer comfort and the best attentions to our clients.
This is airport limo service is the best choice if are coming on a business trip to Cancun, or if you require a special transport for a client, or if you simply want to enjoy an excellent service and maximum comfort.
When you decide to book in advance your limousine service in Cancun, through CAT, you can be completely sure that you will receive an incredible attention, you will have professional drivers, and you can travel assured that all our vehicles are constantly inspected to assure you safety.
Whether you are on board a Toyota Sienna or a Toyota Tundra, Cancun Airport Transfers has the best Cancun Limo Service.
GPS Tracking
Qualified drivers
Baby car seat (on request)
Flight monitoring
Best rates Online
Water bottles for all the passengers
Our services are 24/7, so do not worry if you arrive at the Cancun airport late, thanks to our flight monitoring service, our staff is always ready to greet you when you arrive.
The safety and comfort of our passengers are a priority, that's why Cancun Airport Transfers guarantees you to provide you a professional and kind chauffeur every time you ride with us.
Maximize your time with our high-quality Cancun airport limo transportation. Choose well, choose Cancun airport limo transfers by CAT.