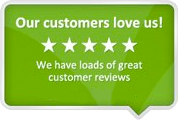 The exlusive

Cancun Airport Luxury Transportation
From cancun airport

The Cancun airport luxury transportation service is for those who like to enjoy comfort and luxury. This service is on board of a Chevrolet Suburban Luxury. This transportation service provides privacy, with space for up to 5 passengers. It is perfect for couples or a business travel.
Let us pamper you with the best VIP transportation service, our highly trained staff will take you to your destination without having to stand in long queues or wait for other customers to arrive. The luxury transportation service allows you to arrive fast to your destination because it´s a nonstop service.
Book your transportation service in advance and enjoy the best prices on the internet and the benefits we have to offer you of.
We are a company that is fully committed to the satisfaction of our customers, that why we offer with any extra cost, fresh bottle water to all of our passengers.
All our services are high quality, we have our vehicles constantly inspected and drivers that are trained to assure your satisfaction and a great trip to your destination.
Your tranquility is very important to us, please book early your transfer, and be sure that one of our representatives will be waiting on your arrival at the Cancun Airport. When you step off the plane, the only thing you have to worry about is to enjoy your stay in Cancun.
Hire now your private transportation from Cancun Airport and get a VIP experience.